Sports injuries and how they are managed have changed dramatically in the last 5 to 10 years and now with all the many different recreational sports activities including all the gyms and running events it is vital that your healthcare professional spends time and energy keeping up-to-date with the professional research skills and expertise which are now available both on the Internet and by attending conferences held throughout Great Britain and other parts of the world.
It is so important that you make certain that your physiotherapist, osteopath or other allied healthcare professional has an extremely up-to-date continual professional development portfolio.  The changes and the learning that has been researched by the professional sports clubs, racing drivers, rugby and football teams is inspirational.  Helen would like to thank all the providers of all this excellent updates in sports and exercise research which is now available to all of us far modern Internet and IT facilities
Helen was not certain if she would find this new sports injury virtual conference which is organised and provided by the well-known Australian physiotherapist David Pope who has brought together a fantastic resource of webinars here on   Clincaledge.co.
Helen is delighted to say that sports injury conference has been an outstanding success and she is proud and delighted that she has been able to access and learn so much from these world-class researchers in rehabilitation and management.
The modules on the sporting neck have proven to be particularly useful as the research shows that 80% of our strength and stability for the support of our heavy head relies on the strength of our neck muscles and not the vertebra and joints.  This fascinating lecture takes us through which sports are particularly vulnerable to neck injury such as from the GForce in formula 1 racing,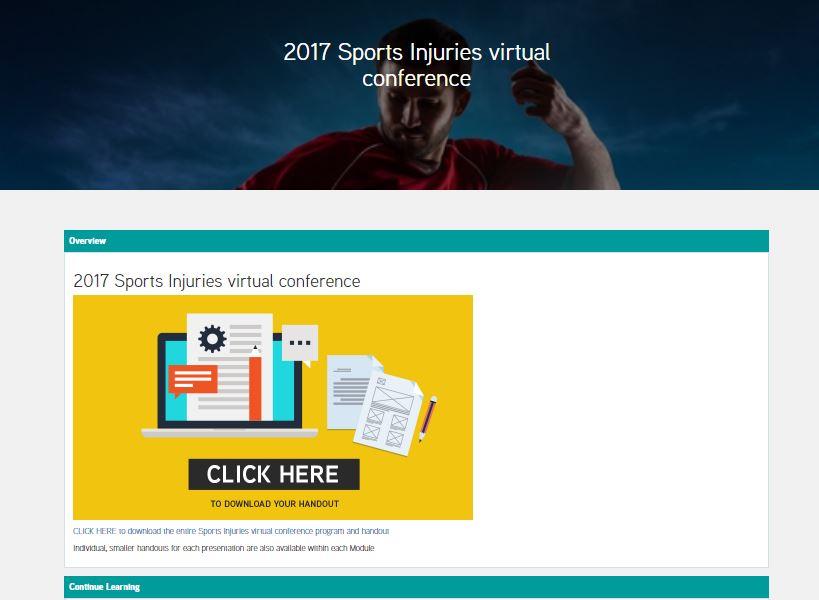 Here is an extract from the excellent outstanding lecture on the sporting neck   Kay Robinson provides an insight into the strengthening of the neck muscles required to compete under such long term chronic force exposure such as prolonged head positions.
About Helen