Focus shockwave therapy is still new in Great Britain, Helen and her colleagues James Woledge a fellow osteopath working in England who has been using shockwave therapy for many years also, has done an excellent interview with Stuart Brown podiatrist who works with many elite sports including football and also came out with Helen to Storz Medical in Switzerland in June 2018. Most practices in the UK have the radial shockwave therapy which in fact is the newer form of shockwave therapy being only 20 years old while the original focus shockwave therapy is 30 years old.  The problem with the focus shockwave therapy is that it is a far more complex device to manufacturer and is a great deal more expensive to purchase service and maintain and therefore there are only a few using focus shockwave therapy here in the UK. However focus shockwave therapy is very popular in Dubai where they are finding it very useful for their horses and for chronic tendinopathies.   In Dubai the injection therapies are considered to have a greater risk of tendon damage and rupture and while this is a low risk any rupture of attendance such as the patella tendon, or any rotator cuff tendon due to injections should be reduced if possible.  The first choice of treatment for chronic tendinopathies has become increasingly focus shockwave therapy as this is considered safer. It must be remembered though that tendons are complex and even an Achilles tendon which gives no pain can spontaneously and suddenly rupture and this is more common in the male population over the age of 39.  Currently there has been a great deal of research but nobody really understands why a pain-free Achilles tendon can spontaneously rupture.
Here is the link to Stuart Brown excellent pod cast on him working with focus shockwave therapy in chronic lower limb tendinopathies and plantar fasciitis.  Helen and Stuart both purchased the focus shockwave therapy from Storz medical Switzerland at the same time, so Helen Stuart , James Beony Mathews and several other physiotherapists and osteopaths will be prevent at the London Vennhealthcare Conference Euston Square in November updating and presenting their practical experiences working with focus shockwave therapy and radial shockwave therapy. Helen will be working with the practical of using radial or focus shockwave therapy for chronic proximal hamstring tendinopathies in the running population.
You will be able also to listen to a new podcast being brought up by one of Helen's elite athletes, who was told that she would never be able to run again this pod cast will be coming out in the next month.
Here is the link to the podcast by Podiatrist Stuart Brown  using Focus Shockwave Therapy 
Helen is a provider for most private health care insurance companies.  Please bring your membership number and your code claim number. Helen requires the membership number as theebilling  invoices are collected via HealthCode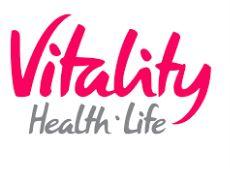 Helen` email address :- [email protected]